2021
ANNUAL
REPORT

THE BEST OF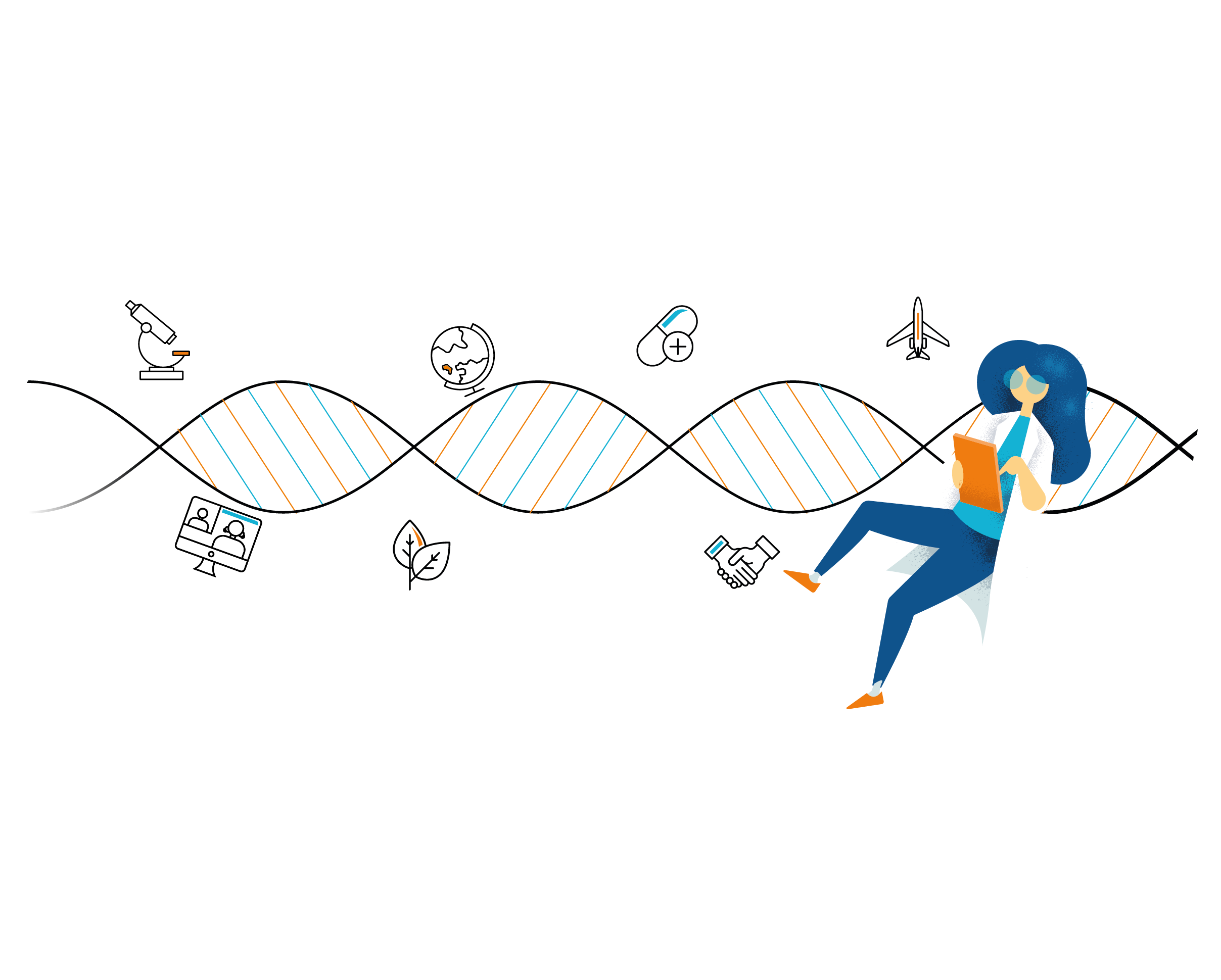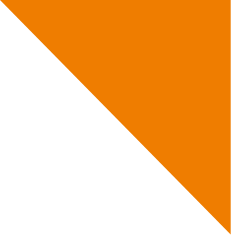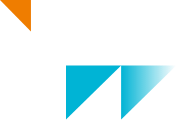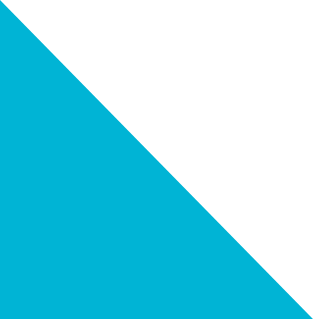 IMT Mines Albi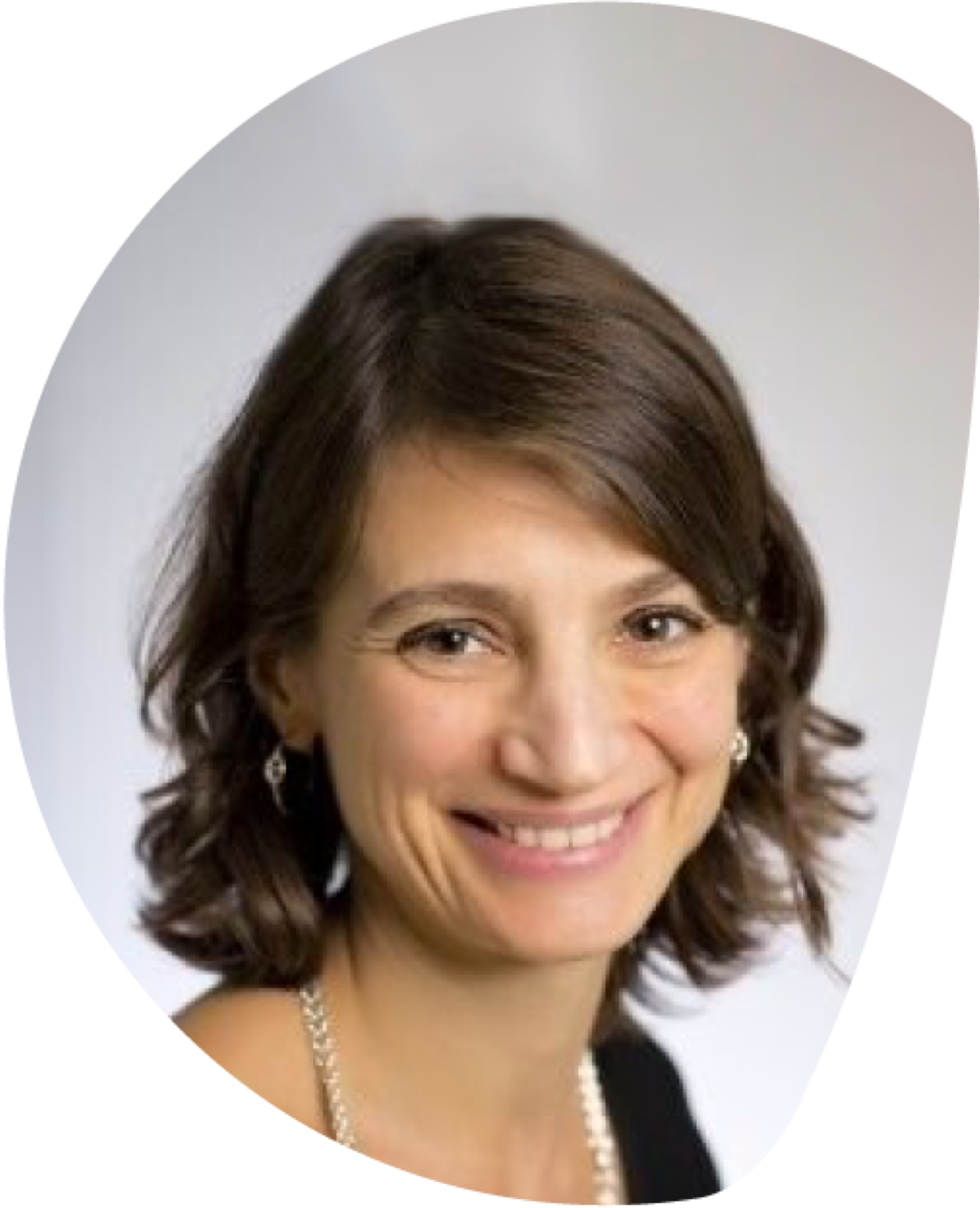 A WORD FROM THE CHAIR
A SCHOOL BOASTING GREAT ACHIEVEMENTS
At the end of 2021, I had the great honor of being appointed Chair of the IMT Mines Albi School Board. I would like to begin by thanking my predecessor, Dominique Poiroux, who served in this position for several years and was strongly committed to promoting the school's development. I wish to continue this mission, alongside our Director, Lionel Luquin, especially as we have both arrived during a very favorable context, with the opportunity to establish new strategic directions by the end of 2022.
To accomplish this, we will be able to build on the school's great achievements:
leading areas of research (health, industrial engineering, energy transition, aeronautics);
the ability to forge links at the local, national and international levels;
a high proportion of female students;
the ability to attract external funding.
All of these achievements will enable us to clearly define our priorities for the next four years and further enhance the school's influence and attractiveness

Florence FOUQUET,
Chair of the School Board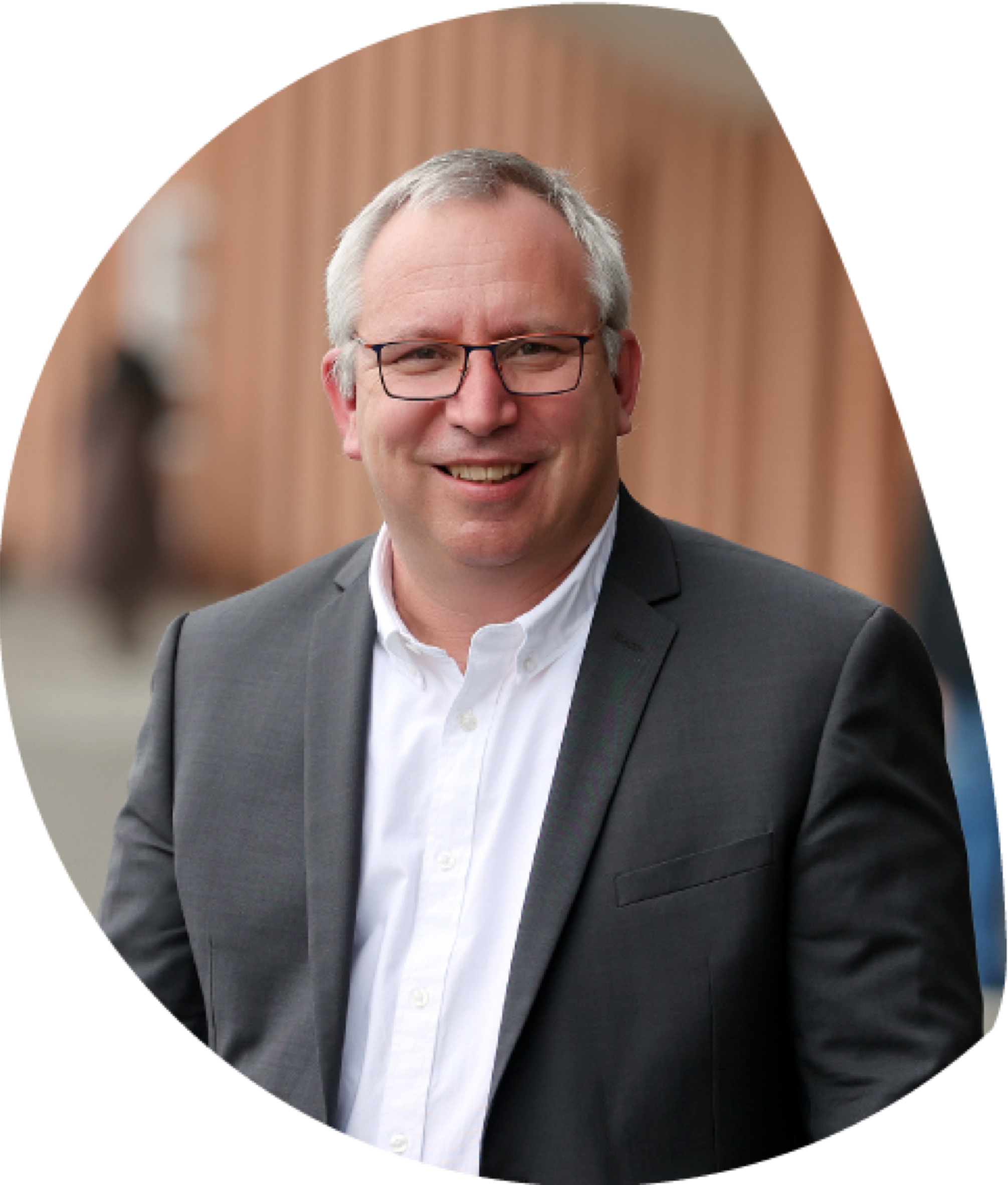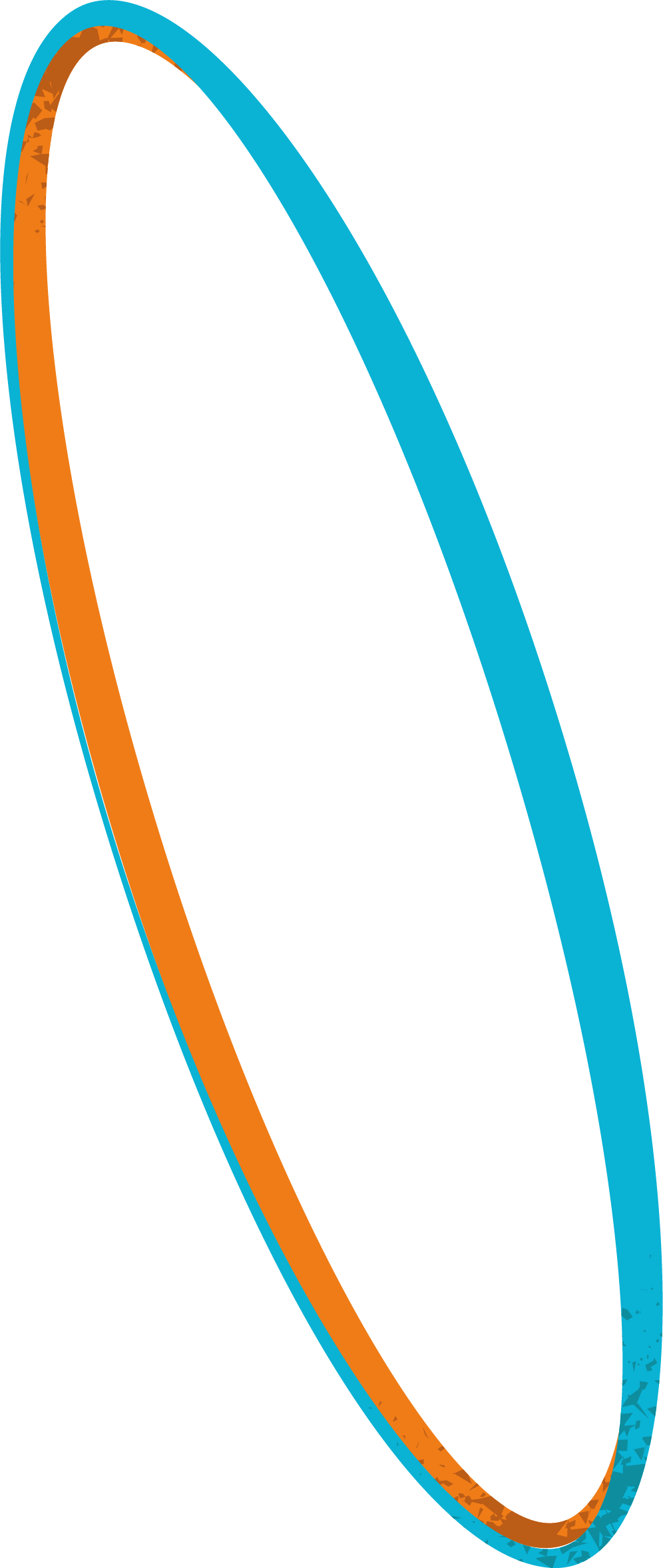 A WORD FROM THE DIRECTOR
A YEAR OF TRANSFORMATION
2021 was a year marked by transformation. This included educational reform, a new Director and Chair, and new ways of working and teaching. These changes enhanced the school's agility and remarkable stability, which was confirmed with the renewal of the ISO 9001:2015 certification.
These strong markers have encouraged us to maintain our strategies for addressing the issues of the future:
reinvent our world by training engineers to lead and manage sustainable transitions;
identify new development trends and stimulate business creation;
work to create an agile and responsible society.
Build, innovate, make our dreams tomorrow's realities.

Lionel LUQUIN,
Director
KEY FIGURES
TRAINING
918
students
Dont 41% women
18% international students
RESEARCH
6
M€
of annual revenue
127 rank A publications
ECONOMIC
DEVELOPMENT
14
joint chairs
and laboratories
100% 3-years survival rate
for incubated companies
SCHOOL
10,5
M€
of own ressources
347 staff members
including 74 researchers
4 missions
EXCELLENCE IN EDUCATION
IN AN ERA OF TRANSITION
Recognized international excellence
This year, two international students won Eiffel Scholarships based on their academic excellence. José Luis Limon Farfan, a Mexican Chemical Engineering graduate and Idrissa Issifi Adamou, an engineering student in Electrical and Energy Engineering from Burkina Faso joined IMT Mines Albi in 2021.
For the first time, IMT Mines Albi made the Round University Ranking, a world ranking that measures the performance of 1,150 leading universities. The school ranked 7th among French institutions.
96%
net employment rate
at 12 months
38,465€
gross annual salary
with bonuses in France
Education rooted in tomorrow's challenges
Responsible engineers, committed to the modern age
At the start of the 2021 academic year, marking the school's 30th year, the education program was redesigned to ensure ecological, digital and factory transitions of the future are central themes in its courses. The goal was to inspire future engineers to consider their responsibility in this area and their impacts on society. The school wishes to make this a "strong marker" of its identity.
"With this reform, we aim to inspire future engineers to consider their responsibility in this area and the impact of their actions on society. The school will therefore require graduates to obtain a 'humanity & transition endorsement.'"
Bruno Ladevie, Director of Training
Engineers in touch with the problems facing the business world
For the first meeting of France's National Hydrogen Council (CNH), which was held on the premises of SAFRA in Albi, Bruno Le Maire, Minister of the Economy, Finance and Recovery, met with some of the school's engineering students.
Throughout their training, students will remain in direct contact with companies. This year, students met with 42 companies during the Business Forum, 16 during their Missions Innov'actions project and met specifically with Danone for a remote serious game!
STRONG SUPPORT FOR INDUSTRY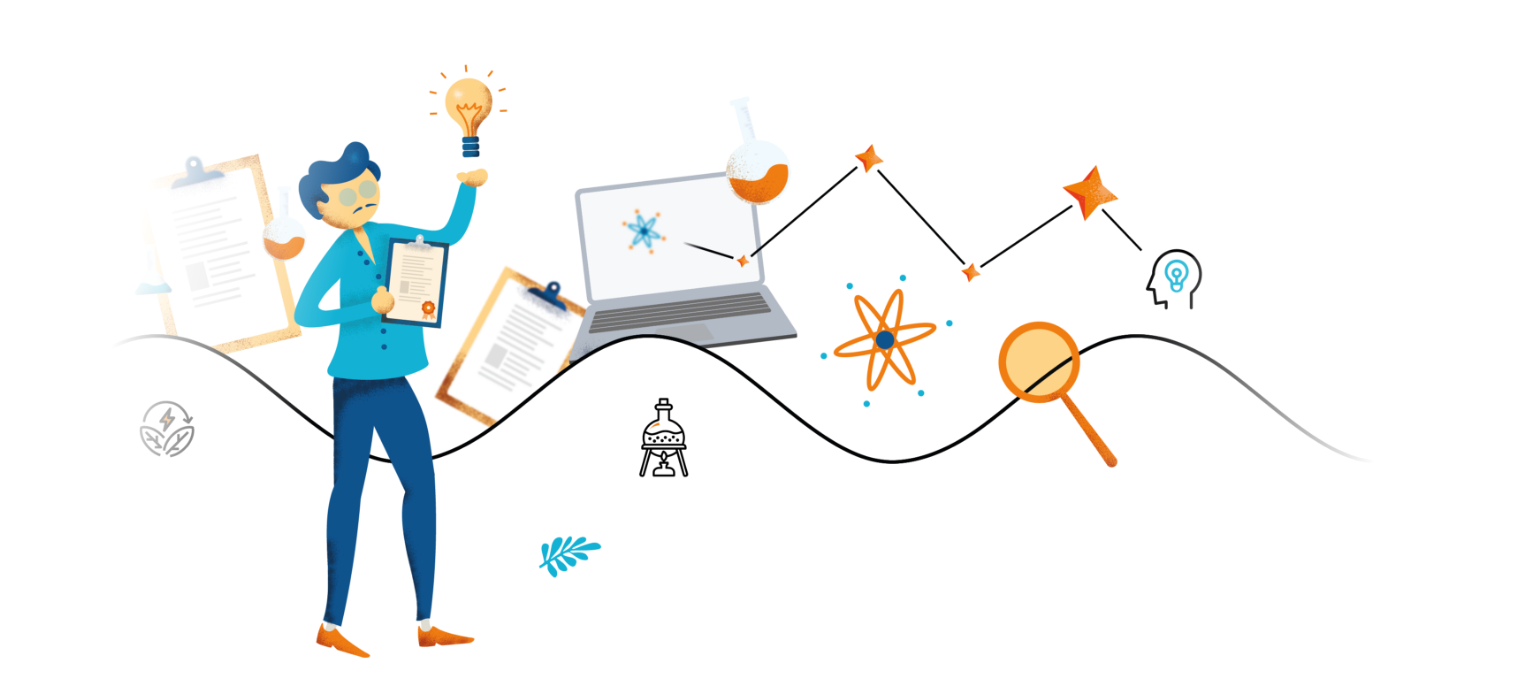 Highlighting our experts
We have created a section on our website to highlight the experts from our three training and research centers as well as guest speakers. Discover the "Expert opinion" section to gain insight on news and issues related to the school's areas of expertise and the answers provided by lecturer-researchers.
6M€
in research contracts
(CNRS, ARMINES and school)
89
PhD
students
IMT MINES ALBI POSITIONS ITSELF ON PARTNERSHIP RESEARCH
As a school that is under the authority of the Ministry for Industry, Economy and Recovery, IMT Mines Albi has not only positioned itself on partnerships with research institutes but also supports French industry.
The "France Relance" recovery plan at IMT Mines Albi
IMT Mines Albi is contributing to the national "France Relance" recovery plan by supporting the program's target to "Safeguard R&D jobs". Collaborative research projects have been created in each of the school's research and training centers. As a result, a total of 12 projects have led to the recruitment of 7 engineer graduates and 11 company employees now devoting 80% of their working hours to the school's training and research centers.
Prosperous joint research projects
Based on its experience in "targeted research" for companies and society, IMT Mines Albi has initiated lasting research partnerships with companies in recent years.
IMT Mines Albi and French companies from a wide range of sectors have therefore come together to create 12 joint laboratories and 2 chairs.
This pooling of means and human resources for the sake of ambitious research programs and the innovative and agile joint steering model enables the creation of strong connections between IMT Mines research teams and companies' R&D teams. This long-term interaction ensures that research teams at IMT Mines Albi gain a perfect understanding of the company's needs. It also accelerates the transfer of technology to the company, establishes scientific credibility on the subject, and provides the company with opportunities to recruit new talent.
ECONOMIC DEVELOPMENT
New prospects for Mines Albi alumni
Mines Albi Alumni held its elective general meeting at the end of the year. Several recent graduates joined the network, which is present around the world. Camille Lescure, Class of 2019, was elected president for a two-year term.
The school recently signed a new three-year grant agreement with the association in order to support alumni in the development of their projects.
13%
student
entrepreneurs
+5,000
alumni
IMT Mines Albi, a key player in student entrepreneurship
IMT Mines Albi puts the technological and scientific expertise from its training and research centers to work to support the creation of innovative technological businesses.
Entrepreneurship, a seed sown from the start
At IMT Mines Albi, entrepreneurship is important. The number of students who choose the entrepreneur track has been steadily increasing since it was first introduced in 2016. It now accounts for over 10% of students, which represents a quarter of the student entrepreneurs at the Academy of Toulouse.
At the same time, IMT Mines Albi and IMT Mines Alès observed that after completing a student entrepreneur track, it was more difficult for women to make the leap to start their business than it was for men. The two schools therefore came up with the "Déploiement d'Elles" program. This joint initiative is a weekend-long event that promotes entrepreneurship among women by addressing the psychological barriers to business creation.
Incubated start-ups with talent
The school is recognized each year for the technological and entrepreneurial support it provides. In 2021, IMT Mines Albi's incubated start-ups performed brilliantly in various competitions for innovation and entrepreneurship:
SCIENCE FOR EVERYONE

IMT Mines Albi continues its commitment to open science
The Open Science Barometer is a national measurement tool used to follow trends in the open distribution of French research publications. IMT Mines Albi boasts an open access rate exceeding 85% for its 2020 publications, according to a report from the end of 2021. The national score for engineering sciences is 50%.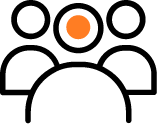 1,126
visitors
including 250 school children
Numerous science outreach events for the public
A new format for European Researchers' Night
The 2021 edition of European Researchers' Night offered a "hybrid" program this year, with new in-person and online activities in partnership with Université Fédérale Toulouse Midi-Pyrénées.
A great opportunity for discussion and interaction, this unmissable Albi event featured a new "scientific walks" activity this year that allowed the public to discover research conducted by lecturer-researchers over the course of their walk through the streets of Albi.
2021 editions in close cooperation with Albi schools
Prior to the European Researchers' Night, doctoral students from the school and from the Champollion National University Institute visited middle schools and high schools in Albi to share their thesis topics in fun and interactive ways.
As part of the Fête de la Science (Science Festival), 150 elementary school students visited the research and training centers on campus to discover current research and participate in workshops to raise awareness about climate issues of the future.
This year, the traditional "Hands-on" workshop was held remotely due to the health context. Our future engineers visited elementary school classes in the Albi region to introduce children to the scientific approach by promoting an understanding of the major challenges of the 21st century through active teaching methods.
CENTERS' LIFE
INDUSTRIAL ENGINEERING CENTER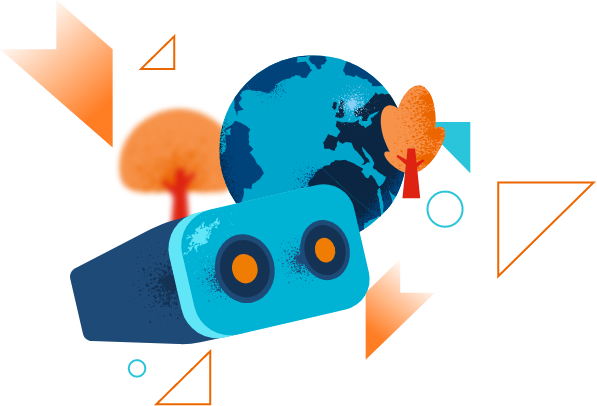 CLÉMENT ADER-ALBI INSTITUTE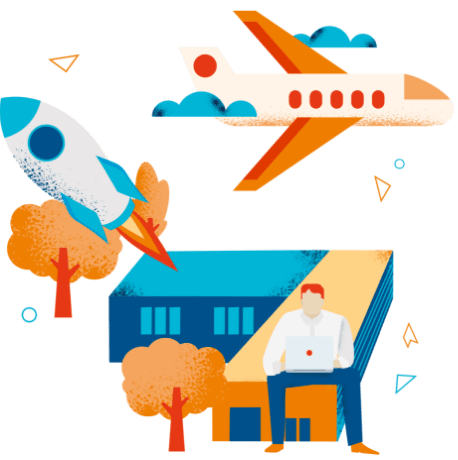 RAPSODEE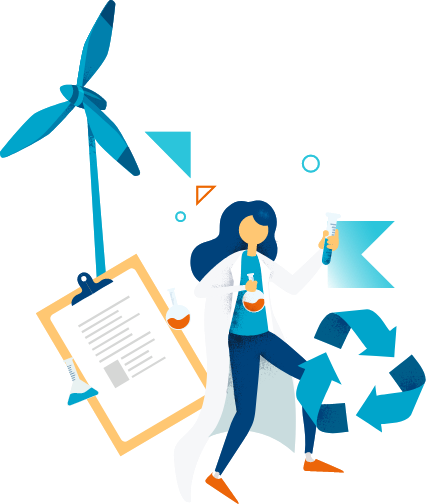 INDUSTRIAL ENGINEERING CENTER
ITS MISSION: IMPROVE PERFORMANCE
At the crossroads of industrial engineering and artificial intelligence, Industrial Engineering Center (CGI) directly connects research with the industrial world, providing companies with solutions plus a a high level of maturity that are operationally viable.
A look back at CGI's performance activities in 2021.
2
research and innovation
platforms
44
A-ranking
publications
60
staff
including 29 doctoral students
Two joint laboratories
to boost performance
In association with ITEROP, the
DeepTurtle project
was launched in 2021 with the ambitious goal of adapting business process models structured in real time to sudden changes in a business environment. CGI aims to integrate an aspect that is unavoidable in all of today's companies– change – in order to reflect on how to increase the flexibility of business process models in real time and to understand how to analyze them at different levels of management.
At the same time, Elioz, the first French platform for telephone and physical accessibility services for the deaf and hard of hearing, called on CGI's expertise to help them adapt the size of its call center to their actual needs. This led to the creation of the joint
ACDC laboratory
in 2021. As part of the "ACDC: Advanced Call centers for the Deaf Community" lab, CGI's combined expertise in intelligent decision support systems is being used to design decision-support algorithms to optimize the planning of call centers for the deaf community. Many scientific and technical obstacles must be overcome in the context of this approach due to the uncertainty inherent in this type of activity.
The virtual world helping the real world
become safer and more alert to crisis
Established in 2019, the EGCERSIS joint laboratory (French acronym for Crisis Management Training in Environments Representative of Sensitive Industrial Sites) brings together the Industrial Engineering Center and two companies, Immersive Factory and Report One, which, together with the Occitanie region, finance this research and study how virtual reality can contribute to crisis management training.
The project entered its third phase this year, which focuses on a more ambitious scenario and marks the project's advancement on a technical and structural level. The scenario is that of a multi-site terrorist attack, which includes a fire in Albi cathedral and a shooting at IMT Mines Albi. EGCERSIS relies on 4 functional modules:
Exercise Context: the players' (firefighters, police) immersion in virtual reality in replicas of the two crisis sites and their ability to perform their actions;
Exercise Animation: configuration environment for the scenarios, prior to and during the exercises, by the game master based on the players' progress;
Exercise Decision: virtual reality crisis cell, supported by decision support software (R-IO Suite);
Exercise Analytics : the exercise tracking module, it uses interactive dashboards to analyze players' performance indicators and their learning from exercise to exercise.
Please view this video to discover the results.
CLÉMENT ADER-ALBI INSTITUTE
A center focused on industry 4.0 and sustainability
In 2021, Institut Clément Ader (ICA), particularly the Albi site (ICA-Albi), drew on its expertise in materials and process mechanics to initiate a thematic focus to address the major societal challenges of sustainable engineering, including the transition to low-carbon transport and quality control, which are among the challenges of industry 4.0. Twelve new thesis subjects were launched on these topics and €1.550 million in investments were mobilized
1
research and innovation
platform
38
A-ranking
publications
65
staff members
including 26 doctoral students
Challenges for the future
the transition to industry 4.0
Destination Moon: launch of the ISRU (In Situ Resource Utilization) topic
SpaceShip FR, a European project coordinated by ESA, the European Space Agency, aims to develop research resources and test technology on Earth to prepare for the return of astronauts to the moon. With the participation of Jean-Jacques Favier, former astronaut and the school's professor emeritus, ICA-A is lending its expertise in lunar additive manufacturing to ISRU (In Situ Resource Utilization) research being developed by CNES in this area. The goal is to give astronauts on the moon the possibility to create or repair parts using only the resources available, lunar regolith and solar energy, thanks to a lunar additive manufacturing process specially designed by laboratories like ICA-Albi.
Quality 4.0: 4.0 inspection of industrial parts
In 2016, ICA-Albi and DIOTA established a joint research laboratory called "Inspection 4.0" dedicated to the control and inspection of complex mechanical parts or structures using 2D/3D vision. The two partners first worked on the problem of compliance testing, which involves verifying that a mechanical part or assembly is compliant with their CAD model. At the start of 2020, they expanded their collaboration to include damage control with the DECADOM project. In 2021, the work for this project focused mainly on implementing the robotic damage control solution, based on a cobot equipped with a 3D scanner.
Challenges of the future
the transition to sustainable industry
Composites recycling
As part of the joint MARVAPOL laboratory project initiated with the RAPSODEE Center, UMR CNRS 5302, Alpha Recyclage and ICA-Albi in 2017, ICA-Albi is developing the use of recycled carbon fibers in composites through studies to characterize the mechanical properties of recycled fibers and understand the effect of recycling conditions on their properties.
The OPTICARB project (focused on the optimization of recycled non-woven carbon fibers for manufacturing tools, particularly molds, in nautical construction), involving Alpha Recyclage Composites and Multiplast, was launched in March 2021, with support from the Mer Méditerrannée and Bretagne Atlantique clusters. It focuses optimizing recycled non-woven carbon fibers for use in the production of composite tooling for nautical construction.
Low-carbon industry
Transitioning to low-carbon industry, particularly in the air transport sector, represents a major challenge at the beginning of this century. The transition to low-carbon air transport requires replacing kerosene with a new energy vector, hydrogen, which is the most promising fuel for reducing greenhouse gas emissions. However, several remaining constraints hinder the use of this energy vector, which is what ICA-Albi has committed to address through several actions:
the recovery plan with Airbus, which studies the fundamental mechanisms of the plastic deformation of metallic materials in a hydrogen environment at cryogenic temperatures;
the lightening of storage devices embedded in aircraft through the study of the sealing of tanks made of polymer and composite materials;
in parallel with, and as part of the support for the start-up Hycco, on the development of bipolar plates made of composite materials for hydrogen applications, by studying the role of compaction on the impregnation of fibrous reinforcements.
RAPSODEE
UMR CNRS 5302
This year, the RAPSODEE Center (UMR CNRS 5302) forged numerous partnerships and chairs with several laboratories and companies. This resulted from a strong commitment to expanding and strengthening its areas of application.
2
research and innovation
platforms
40
A-ranking
publications
102
staff members
including 39 doctoral students
Recognized experts
in France and abroad
At the end of her term,
Maria-Inês Ré
was unanimously re-elected Director of the GALA® platform.
Maria-Inês Ré uses multi-structured and bio-functional materials to meet industrial needs through this platform, which is a structuring project for the Cancer-Bio-Health competitiveness cluster of the Castres-Mazamet TechnopoleCEEi. Maria-Inês Ré has also contributed to the medicine theme in the book Petit Illustré Biologie, a collaborative project supported by the CNRS of Toulouse and La Dépêche du Midi.
Ange Nzihou
, a professor at the center, participated in the prestigious conference organized by the scientific journal NATURE as a guest speaker: Waste Management and Valorization for a Sustainable Future.
He also spoke on renewable energy in relation to mobility in the Occitanie region at the Toulouse stop of the "Recovery Train", alongside Jean-Louis Etienne, a physician and explorer from Tarn department.
Partnerships address
ecological issues
RAPSODEE Center (UMR CNRS 5302) is helping Eco-Tech Ceram, a growing SME, develop recovery and storage systems for waste heat from industrial processes.
In addition to the economic issues, this new process addresses ecological issues by reducing greenhouse gas emissions by reducing fossil fuel consumption.
The SOLSTICE (Solar sciences, technologies and innovations for energy conversion) laboratory of excellence was renewed for a five-year period.
As an official partner, the center provides its expertise on high-temperature solar receivers, with the aim of developing high efficiency solar thermal, thermochemical and photovoltaic systems to meet the demand for heat, electricity and fuels for future societies.
Funded by the STAE Foundation (Science and Technology for Aeronautics and Space), the ONOMATOPE project, which stands for the development of new aeronautical foams with optimized elasto-plastic performance, aims to develop new thermoplastic foams using a continuous foaming process with extrusion assisted by supercritical CO2.
This study is being conducted by IRT Saint-Exupéry, which will rely on 2 laboratories in the Occitanie region: the IMT Mines Albi RAPSODEE Center and the dynamic team from the ICA-ISAE-Supaéro structures.
The MINAUMET Chair, in partnership with Mines Paris Tech and VALE NC, contributes to improving the science and technology used to characterize deposits, guide mining operations and process the minerals.